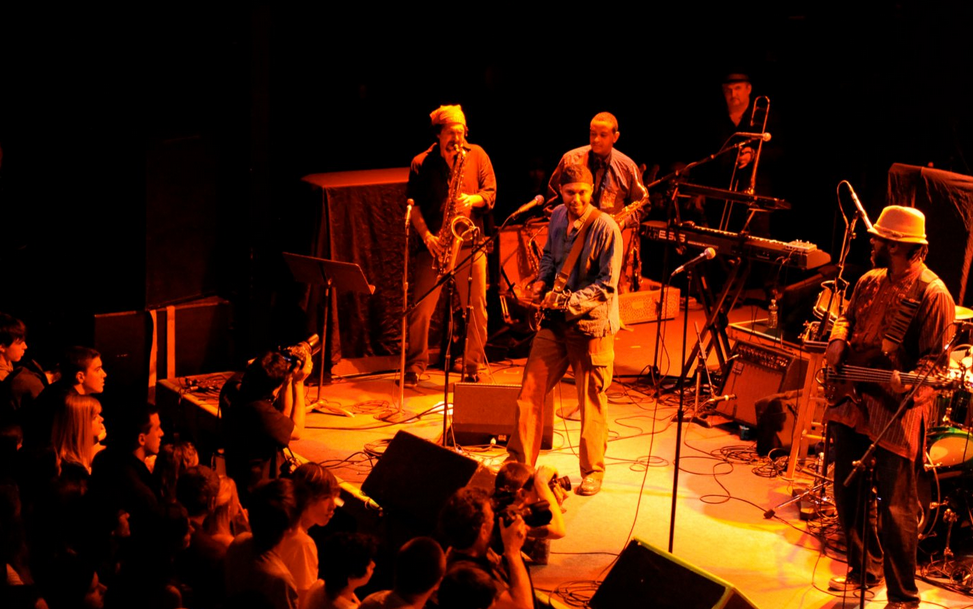 Zedicus is a reggae and world music artist based in the Washington DC area.
Also a member of seminal Ethio-fusion group, ADMAS, the eponymous album is his first solo release. Born in Ethiopia, he spent a few years living in different countries around the world; in Africa, Asia, and the Middle East, before settling in North America. The exposure to various international cultures has evidently contributed to the broad range of styles and influences present on his solo album - a conglomeration of songs falling under Reggae, Rock, Alternative, and World Music banners. After the CD's release several tracks were put on regular rotation on 'The Joint' (XM Satellite Radio).
Zedicus has performed and/or recorded with world renowned artists such as Mahmoud Ahmed, Maxi Priest, the Itals, Omar Hakim (Weather Report, Sting), Jean-Marie Tala (from Cameroon), HR (from Bad Brains), Dave Wakeling (English Beat/General Public), Aster Aweke, Gigi, Midnite, SOJA, and Black Sheep... and has opened for major acts such as Steel Pulse, Third World, Burning Spear, Dennis Brown, Mutabaruka, Toots & the Maytals, Alpha Blondy, the Wailers and Lucky Dube.
  He has performed in numerous U.S. cities over the years, and regularly gigs in and around Washington DC with his band 'Abyssinia Roots'.   Internationally, Zedicus & Abyssinia Roots have played at the Martinique Jazz Festival, the St Lucia Jazz Festival, toured Guadeloupe, and made a couple of trips to Dominica (Alliance Francaise in 2011, and Domfesta in 2012). 
The solo project follows the completion of two albums by ADMAS, the critically acclaimed 'Indigo Sun', and the as yet to be released ADMAS II. The follow up Zedicus album is currently in the works.
Previous events
A night of Reggae and Southern Blues Rock with Zedicus and the Allman Others Band - At Safari DC.
Ragtime, 1345 North Courthouse Rd., Arlington, VA
Come out and enjoy the Raw Bar at Ragtime..in the heart of Arlington!